Posted by Mandy on January 21st, 2011. Filed under:
Cakes
,
Cookies & Bars
,
Desserts
,
Holiday Favorites
,
Kids Can Help
,
Southern Classics
.
Lord help me, I am rendered completely weak when it comes to resisting these little treats. I bought the ingredients to make them back during the holidays, but with all that was going on somehow I forgot to actually follow through. So when I remembered I had all the stuff I just couldn't help but make them. Forget the new year's diet and I promise you won't be sorry…you'll enjoy every crumb of this gooey, delicious recipe. THAT is a promise!
Grab these items (Generic brands work great for this! I buy whatever is on sale that week.)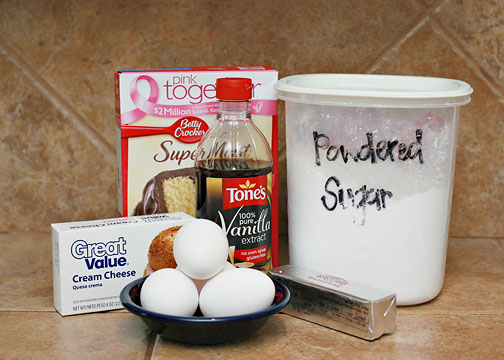 Mix together one egg, cake mix, and margarine. You can choose to do it the hard way, by hand, but I'm lazy and once again used my stand mixer.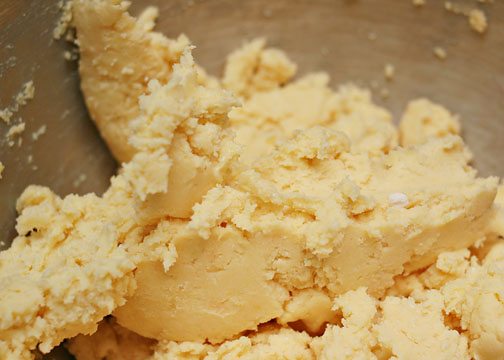 Press the mixture into the bottom of a 9×13″ baking dish.
Now mix together your cream cheese, vanilla, remaining eggs, and powdered sugar. Yep, you guessed it, I was lazy again! My mixer worked great for this task too! The white chunks you see in the mixture are from not allowing my cream cheese to soften long enough. I couldn't wait, I had to have these babies! It's okay though, they still tasted the same and looked beautiful once they were cooked.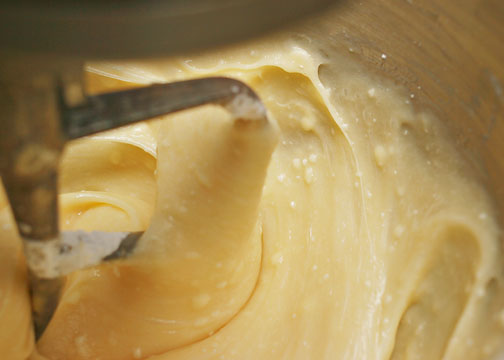 Pour on top of the crust mixture in the 9×13″ dish.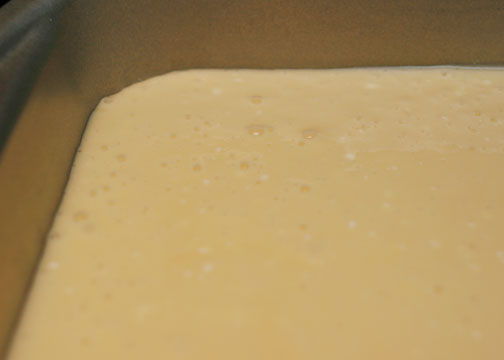 Bake at 375 degrees for 30-40 minutes, or until the top is golden brown and set. Allow to cool before cutting into squares. If you happen to know of a way to make the task of cutting these cleaner, please let me know because I have never been able to do it neatly. Never stopped me from making them though!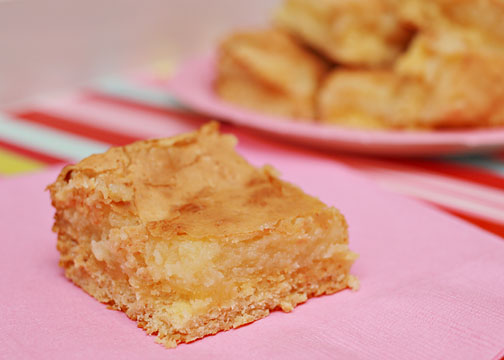 Chess Squares
4 eggs
1 teaspoon vanilla
1 box butter recipe yellow cake mix
1 (8 oz) package cream cheese
1 (16 oz) box powdered sugar
1 stick margarine, softened
Preheat oven to 375 degrees. Mix together one egg, cake mix, and margarine until crumbly. Spread onto a greased 9×13″ baking dish (glass, aluminum, whatever you have). Mix together cream cheese, 3 eggs, powdered sugar, and vanilla. Beat until well combined. Bake for 30-40 minutes or until golden brown and set. Allow to cool before cutting into small squares.