Posted by Mandy on April 8th, 2011. Filed under:
Appetizers
,
Condiments
,
Dips
,
Snacks
,
Southern Classics
,
This & That
.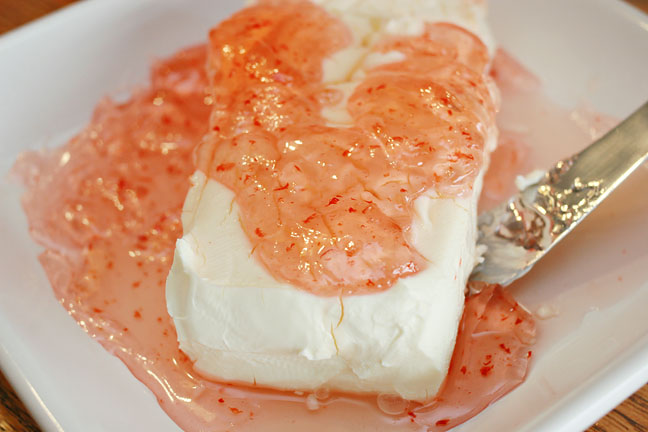 I know this isn't so much a "recipe" as it is an idea, but it still qualifies to be posted here in my humble opinion. This is one of those all-time favorite Southern appetizers that can be found on almost any buffet table, wedding reception, birthday party, pretty much any gathering you can imagine. I know I personally never throw a birthday party for one of my kids without this being on the table. You are wide open as far as toppings go. Pepper jellies are delicious with the spice from the jelly combined with the cool, creamy cheese. My personal favorite is a crawfish pepper jelly (pictured here) that I always pick up at our local flea market, but the supermarket kinds are really delicious too. The sky is truly the limit here! I always serve my appetizer with Wheat Thins, only because I can usually find them pretty inexpensively and they are good with just about anything but feel free to use whatever cracker-type item you'd like. I promise I won't judge.

Oh, and I find it's always easier to let the jelly sit out on the kitchen counter for a few hours before serving if it's been in the refrigerator. It's not so clumpy when you do so, and spreads much more easily than if it were chilled.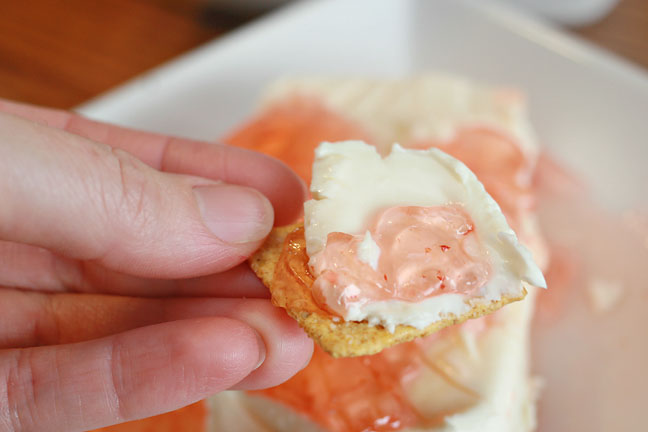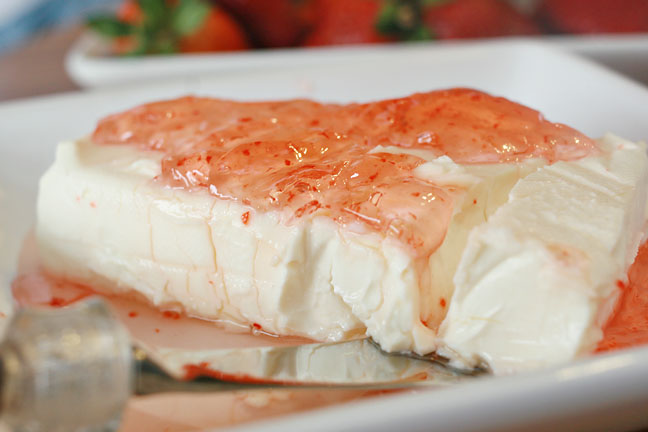 Cream Cheese and Pepper Jelly
1 (8 oz) block cream cheese, softened
1/2-3/4 cup pepper jelly, room temperature
In a small serving dish, place the block of cream cheese, leaving it as-is (whole block). Spread the pepper jelly on the top. Serve with Wheat Thins or your favorite cracker.