Posted by Mandy on December 17th, 2010. Filed under:
Candies
,
Chocolate
,
Desserts
,
Holiday Favorites
.
Have you ever had a Take 5 candy bar? If you haven't, you are missing out. It is our family's all time favorite candy bar. So much so that I keep a stash of them hidden in my, NOPE! Can't tell you where or you might come eat them! They are called Take 5 because they have five goodies in them…pretzels, peanut butter, chocolate, caramel, and nuts. My kids and I decided to call these Take 4's because they have four delicious items in them and taste an awful lot like Take 5's. Simple, delicious, and healthy…well, two out of three ain't bad!

Pick these items up at the store.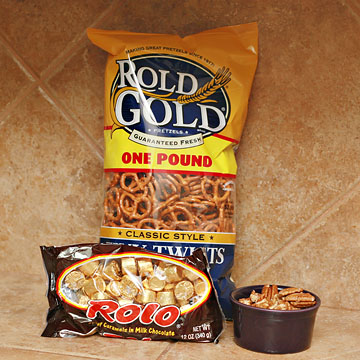 Place the pretzels flat on a baking sheet, like so.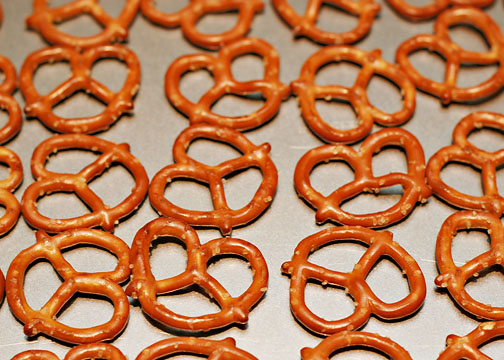 Unwrap the Rolo candies and place one on each pretzel.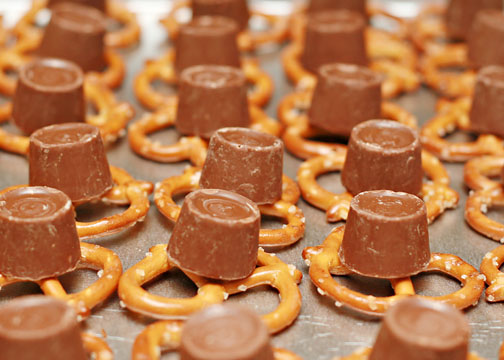 Bake at 350 degrees for about 3 minutes, or until just starting to melt.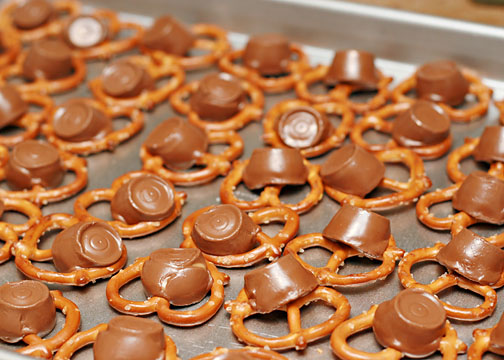 Immediately press a pecan half into each Rolo candy.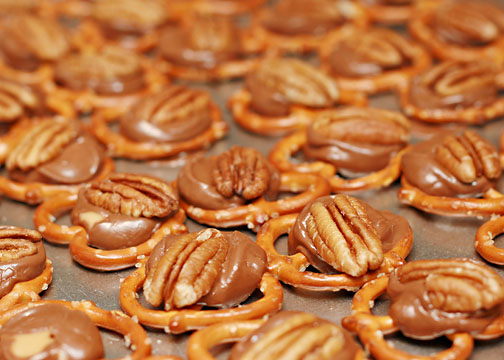 They are delicious when they are hot and gooey but also still delicious once they have cooled!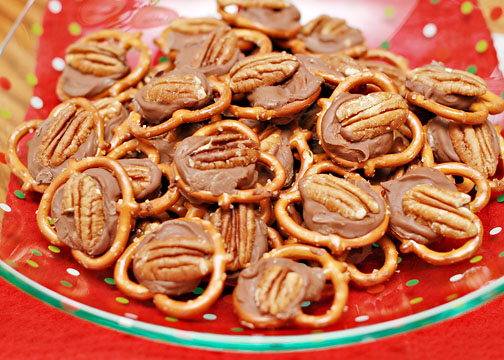 And for some reason my gooby kids decided they needed their photos taken with the candies. They did help after all!
This is my HERO! He's survived 15 surgeries and will need a lifetime more of them but still always has that sweet, sweet smile on his face!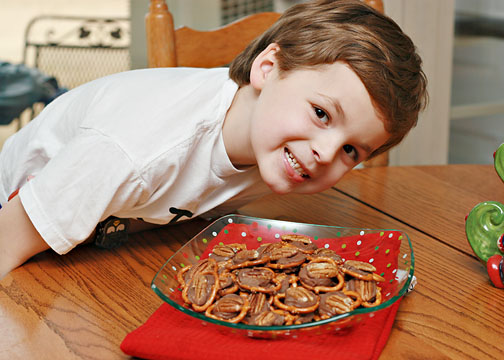 And this is my angel, my sweetheart! My other sweetheart was napping while these pictures were taken…otherwise she'd be eating all the candy!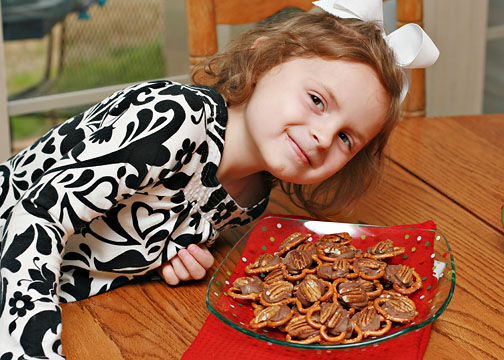 Take 4 Treats
Rolo candies
miniature pretzels
pecan halves
Place the pretzels on a baking sheet. Top each pretzel with a Rolo candy. Bake at 350 degrees for 3 minutes, or until the candies are soft and melty. Press one pecan half into each Rolo candy.