Posted by Mandy on November 17th, 2011. Filed under:
Holiday Favorites
,
Main Dishes
,
Turkey
.
Everyone knows that on Thanksgiving you have to have turkey, but no one wants to be the one in charge of cooking it, right? It's such a pain to clean the turkey, dress the turkey, bake the turkey (meanwhile basting over and over and over), then you have to cut the dang thing and make it look presentable. It's just way too much work! In walks this recipe (that a sweet family friend shared with me, thanks Ms. BJ!) to save you all of that work.
Now I'll go ahead and tell you…if you are looking for a turkey recipe that helps you bake one of those gorgeous, crispy skin beautiful-on-a-platter type turkeys, this one isn't for you. This turkey is absolutely, positively delicious but it's the kind you cut up and put on a platter rather than serving it whole for someone to cut at the table. But who really does that anyway? I've never been to a Thanksgiving dinner where there's a big huge turkey in the middle of the table. I think that's just for the movies and tv.
It just doesn't get any easier than this, folks! You put the turkey in the roasting pan (make sure to take out the innards…I almost forgot that my first time!), cut up some celery and throw it in the cavity, salt that cavity, pour some melted butter over the top of the bird, then pour some boiling water into the pan. And for the love of all things holy, please remember to COVER THE PAN! Good gracious you do not want to smell your house if you don't. Trust me, been there, done that. Not pretty and after a week my home still reeked of burned butter. Gag me with a pitchfork! Anyway, so then you set the oven for two hours and walk away. Come back in two hours and turn it off, then go to sleep. It continues to cook all night long and the next morning it's ready to cut. Easy, just like I said, right? 😉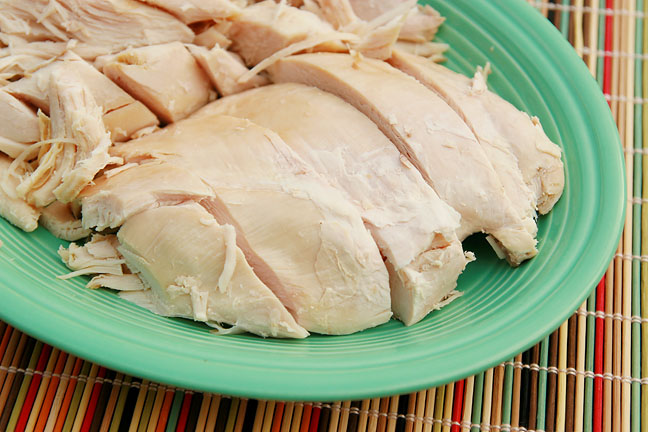 Be sure and throw some of the dark meat on the platter for those that prefer that instead.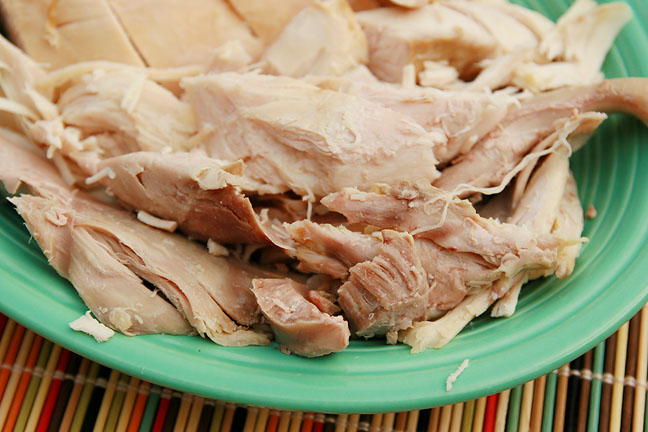 Turkey While You Sleep
1 uncooked turkey
1 teaspoon salt
2 stalks celery, with leaves
1/2 cup ulsalted butter, melted
2 cups boiling water
Preheat oven to 450 degrees F. Rinse turkey and remove innards. Sprinkle salt inside turkey cavity and insert celery stalks. Place turkey on rack in roasting pan and rub with melted butter. Pour boiling water around turkey, cover pan tightly, and cook two hours for 14 pounds or less, 2 1/2 hours for more than 14 pounds. After cooking time, turn off heat, but DO NOT OPEN THE OVEN DOOR! Leave turkey in closed oven overnight (8 hours). Turkey will be ready to slice and refrigerate the next morning, with plenty of drippings for gravy.