Posted by Mandy on September 30th, 2011. Filed under:
Breakfast
,
Brunch
,
Kids Can Help
,
Muffins
,
Quick Breads
.
Ahhhh, finally fall! Although fall in Mississippi simply means we aren't in the triple digit temps anymore. I'd love it if it would cool down even more than it already has, around 72 all day everyday would be about perfect for me. Seeing as how that's not going to happen though (*sigh*), I choose to pretend it's already fall and hit the kitchen baking lots of fall goodies in preparation for the cooler weather.
Nothing says fall like pumpkin, right? And with school back in session and lots of hungry kids around, these muffins are just the ticket. It only requires three ingredients, one of which I know you have on hand. Well, that's only true if you paid your water bill so let's hope that you did. The other two ingredients are pretty dang cheap and easy enough to get your hands on. These come together super easy so they're even okay for a weekday morning before school, or are perfect for an after school snack. They aren't that bad for you either, which makes it okay for even dieters to eat also (matter of fact, I got this recipe from a friend when I was doing a diet a few years ago and ate them regularly back then). So basically, you're out of excuses NOT to make these.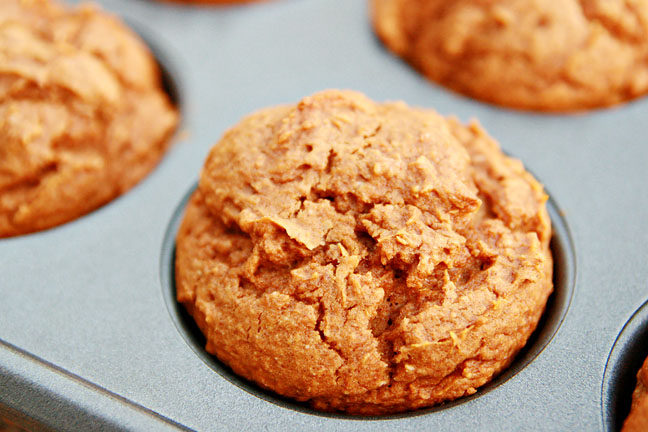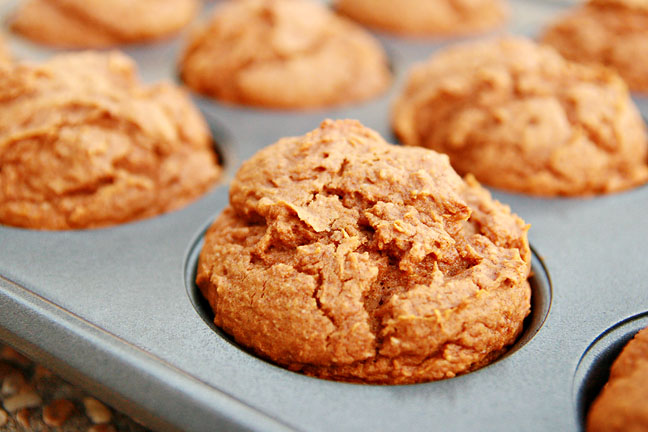 Easy Pumpkin Muffins
1 box spice cake mix
1 (15 oz) can pumpkin puree
1/2 cup water
Preheat oven to 350 degrees F. Spray a 12-cup muffin pan with non-stick cooking spray. Mix all ingredients together until fully combined. Pour into greased baking pan and bake for 20-25 minutes, or until a toothpick inserted in the center comes out clean. Serve warm.