Posted by Mandy on March 21st, 2011. Filed under:
Appetizers
,
Kids Can Help
,
Mexican
,
This & That
,
Uncategorized
.
I originally saw these little babies posted on a friend's Facebook page, and I just knew right away that I had to try them! Thank goodness she was kind enough to share the recipe with me, and allow me to share it with all of you. This recipe comes from a sweet girl named Brandi that I have known for a very long time. Actually, I know her best because she was great friends with my cousin when I was little. They were in high school and I remember seeing them do all the things that high school girls do…ride around listening to music, talking to boys, etc. So of course I thought that they were the coolest things around and wanted to be just like them. Well, now that we are grown and we both have families of our own that we are expected to feed, we can finally be alike…by making the same recipe! Thank you for sharing your yummy recipe Brandi! I look forward to receiving more recipes from you to share here with all my blog friends!
Some yummy ingredients!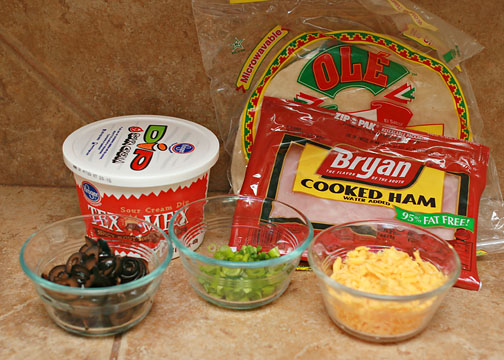 Start by warming up your tortillas just slightly…you don't want them hot, just somewhat pliable. I popped mine in the micrwave for about 10 seconds two at a time. Spread some of the yummy sour cream goodness over them. Don't have any available where you live? That's okay too! Just mix together a little sour cream with taco seasoning. It'll be just as delicious!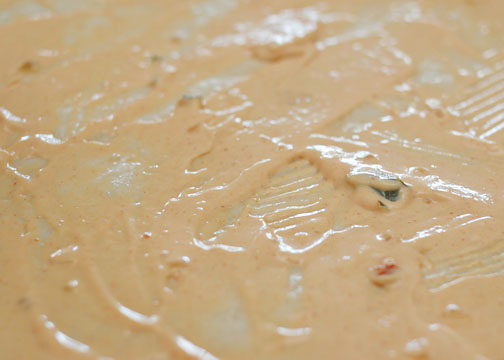 Sprinkle a little Cheddar cheese over the top (the original recipe doesn't call for cheese…I just had some and it sounded yummy so I thought I'd throw some in there), then the same again with the green onions and chopped olives.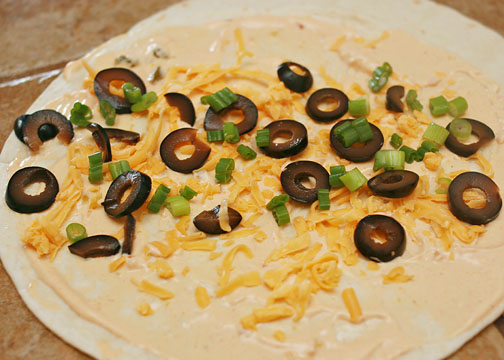 Spread a piece of ham across the top of the sprinkled yummies. It most likely won't be wide enough to fit the whole tortilla. We'll just chop those ends off when we slice them up.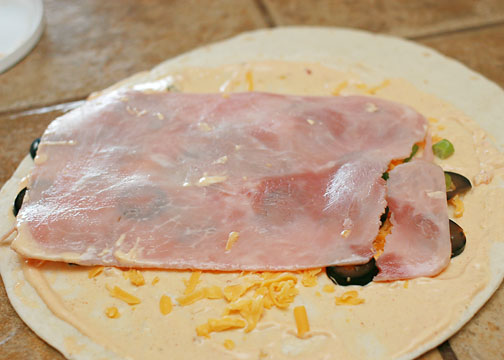 Roll that baby up!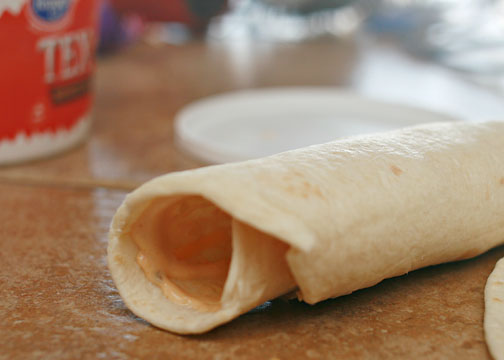 Pop them in the fridge for a little while to let them set up some. I probably let mine rest about an hour or so. Then pull it out and slice it on up!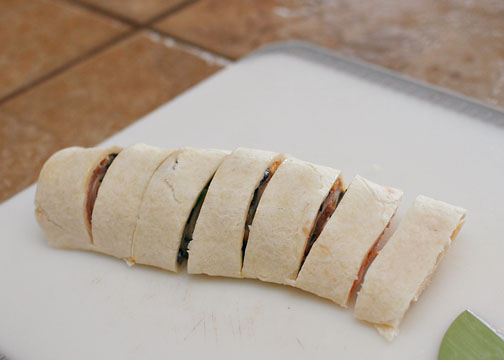 You know your friends will love these little yummy pinwheel thingies!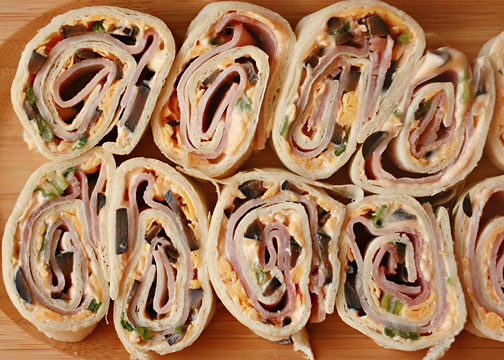 Mexican Pinwheels
Southwestern flavored sour cream dip
tortillas
sliced ham
shredded Cheddar cheese
chopped olives
sliced green onions
Warm tortillas until pliable. Spread sour cream mixture on each tortilla. Sprinkle the Cheddar cheese, green onions, and olives over the sour cream. Top with a slice of ham. Roll up and allow to refrigerate for about an hour, or until firm. Slice into pinwheels. Serve with pinwheels faced upwards on a platter.
Note: This recipe is no exact science, just use however much of each ingredient you'd prefer to use. If southwestern sour cream is not available, regular sour cream mixed with taco seasoning, to taste, can be substituted.