Posted by Mandy on December 9th, 2011. Filed under:
Candies
,
Chocolate
,
Christmas
,
Desserts
,
Gifts from the Kitchen
,
Holiday Favorites
,
Kids Can Help
,
Snacks
,
This & That
.
This delicious recipe was shared with me by my sweet friend Robin. That girl can make me laugh like nobody's business, and my kids think she hung the moon and stars just for them! Making this recipe is one of those things that my kids look forward to every year around Christmas time, and they look even more forward to eating it! Super simple, only a few ingredients, and it makes the kids happy…what more can you ask for in a recipe?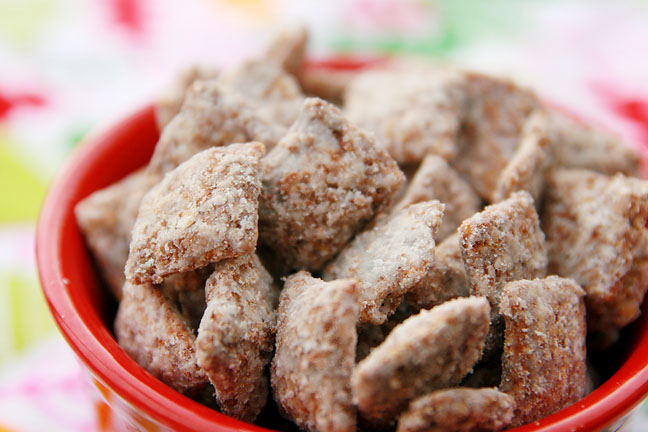 Reindeer Chow
1 stick butter
1 cup semi-sweet chocolate chips
1/2 cup peanut butter
7 cups Rice Chex cereal
2 cups powdered sugar
Melt the butter, chips, and peanut butter in a saucepan, stirring to mix well. Add cereal and stir to coat all pieces. Place the powdered sugar in a large bowl; add chocolate coated cereal and stir or shake to coat the cereal. Allow to cool before storing in an airtight container.