Posted by Mandy on October 3rd, 2011. Filed under:
Breads
,
Breakfast
,
Brunch
,
Chocolate
,
Muffins
,
Quick Breads
,
Snacks
.
If you follow my blog regularly you may remember reading about our family's many trips to Boston for my son's surgeries (he's had 18 of them now). While he is in the hospital, we have very limited access to restaurants. There are a few right around the hospital, and of course the cafeteria inside the hospital (bleh!), but you get sick of them quite quickly. But there is this one coffee shop that I can always depend on to have my most favorite chocolate chip muffin, that is if you get there early enough to get one before they sell out of them. They are the biggest muffins I've ever seen, and they are so absolutely delicious that I just cannot resist them. I usually stop by early enough to get one and much on it all throughout the day. The muffin top is my absolute favorite part of the muffin, I treasure each and every bite until it's gone.
So because I have yet to find a muffin locally that even compares to the deliciousness contained in this one that I speak of, I am on a mission to try to make myself some here at home. These muffins are so good that my kids couldn't keep their hands off of them! My 5 year old in particular was very fond of them. She would have one every day before and after school until they were all gone. Not much in this world makes me as happy as my picky-eater kids enjoying my cooking!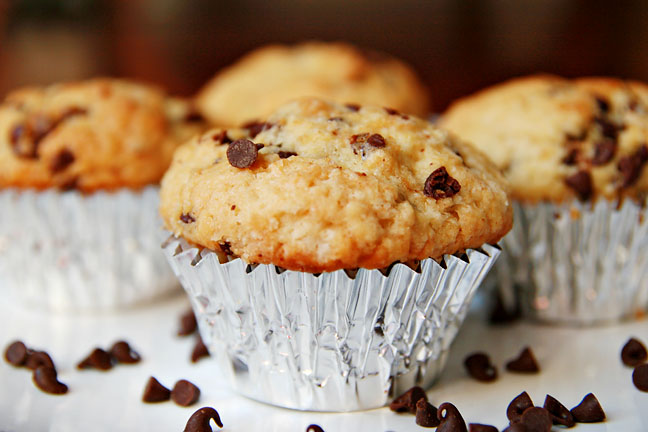 Isn't she the cutest? I could stare at this face all day long!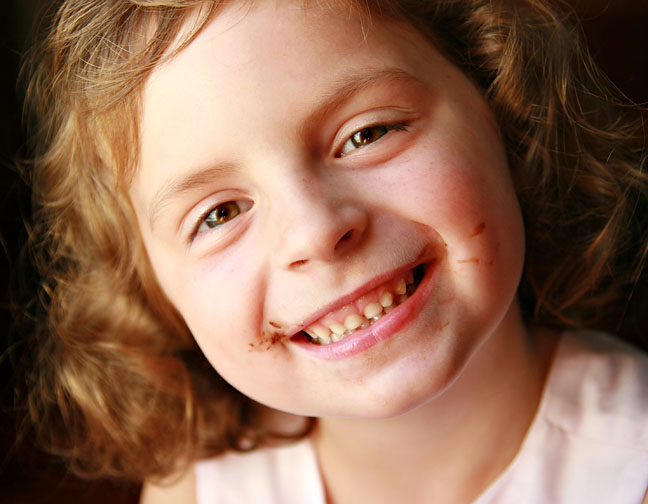 But don't try to take this girl's muffin! She is serious about her food!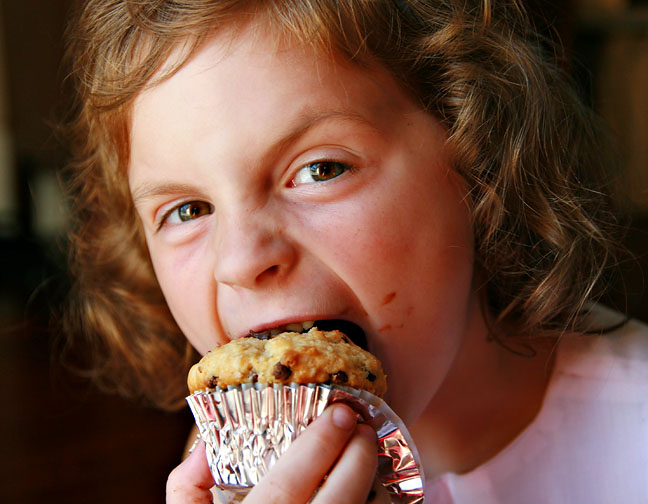 Make sure to shove it all in and not lose a single crumb. 😉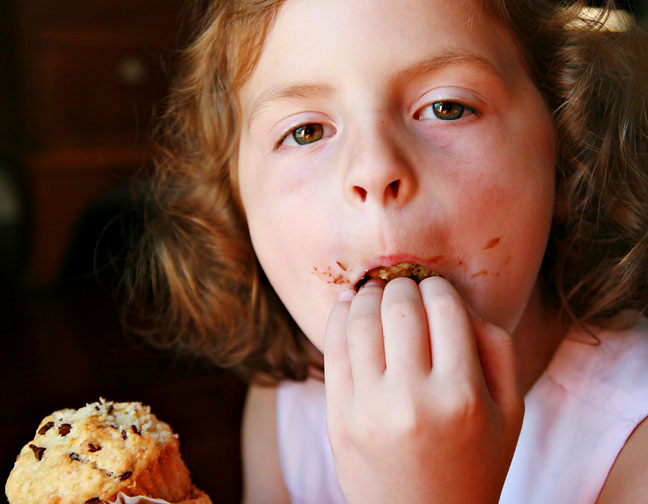 That's the sight of a happy girl. Yep, yep it is!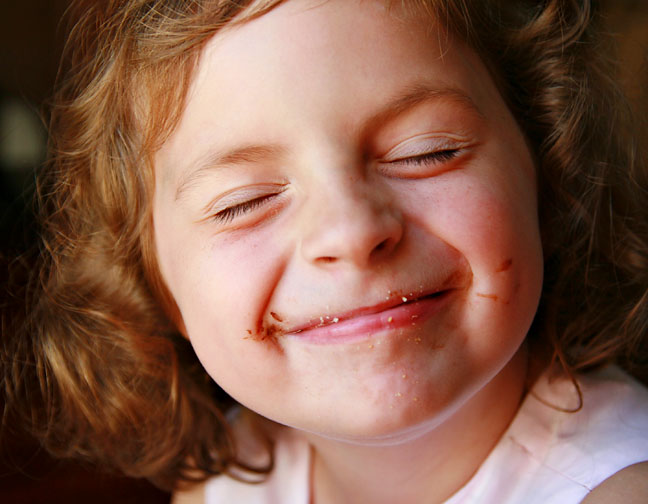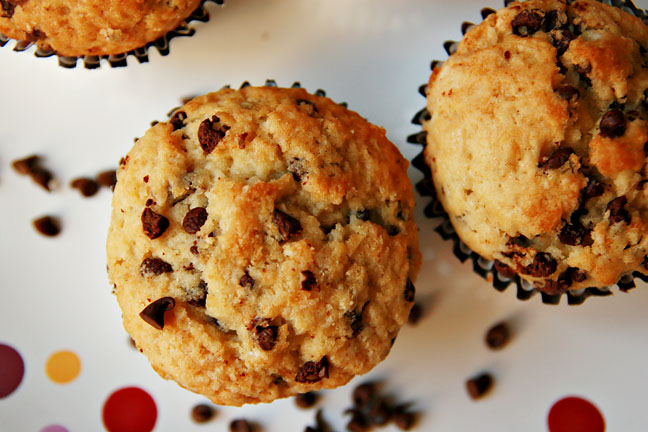 Chocolate Chip Muffins
2 cups all-purpose flour
1/3 cup granulated sugar
1/3 cup brown sugar
2 teaspoons baking powder
1/2 teaspoon salt
1/2 cup unsalted butter, melted and cooled
2 large eggs, lightly beaten
2/3 cup buttermilk
2 teaspoons vanilla extract
3/4 cup mini chocolate chip morsels
Preheat oven to 375 degrees F. Line 12 muffin cups with paper liners; set pan aside. In a large bowl, whisk together flour, sugars, baking powder, and salt. In a separate medium bowl, stir together melted butter, eggs, buttermilk, and vanilla extract until well combined. Add the liquid mixture to the dry ingredients, gently stirring until combined. Stir in chocolate chips. Spoon batter into muffin cups (I used a cookie scoop). Bake for 17-20 minutes or until a toothpick inserted in the center of a muffin comes out clean. Allow to cool on a wire rack; serve warm or room temperature.
Recipe adapted from: http://www.twopeasandtheirpod.com/chocolate-chip-muffins/