Posted by Mandy on September 12th, 2011. Filed under:
Appetizers
,
Chicken
,
Main Dishes
,
Salads
,
Sandwiches
,
Snacks
,
Uncategorized
.
You know those days when you just want to throw together a meal and be done with it? Well this recipe is for those days. And to be completely honest it's not so much a recipe, but more of a list of ingredients that you add to your liking. I actually came up with this recipe on a whim one day while at my aunt's house. We had made a salad for lunch and still had some leftover chicken. Not wanting to waste it, I asked her if I could give it a whirl in my new manual food processor with a few things to try making chicken salad in it. We've made it numerous times since then, so needless to say it was a hit! My mom and aunt went crazy over it and have continued to make it many times since as well. This is one I know you'll love and will keep coming back to over and over again.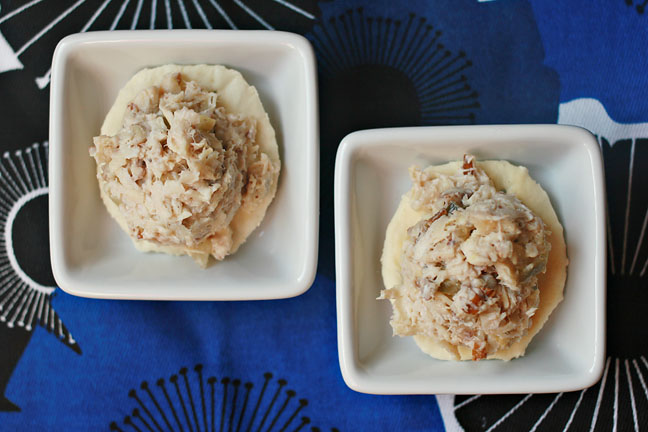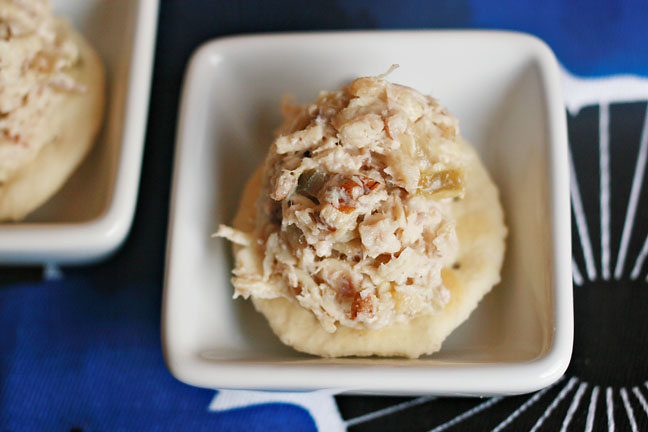 Quick Chicken Salad
1 chopped, cooked chicken breast
mayonnaise
chopped walnuts
homemade sweet pickles (recipe can be found here: http://www.thesupermomchef.com/?p=941)
salt & pepper, to taste
Mix all ingredients together, to taste, in a manual food processor (or pulse ONLY a couple of times in a regular food processor) until well combined. Store in refrigerator until ready to serve.