Posted by Mandy on August 2nd, 2011. Filed under:
Breads
,
Breakfast
,
Brunch
,
Fried Foods
,
Uncategorized
.
These treats are one of those things that brings back very fond memories of my childhood. My mom wasn't big on making treats (brownies, cookies, etc.) but when it came to breakfast and dinner (lunch was at school or my Mae Mae's house), there was always something on the table. And I'm not talking about just a bowl of cereal or a pop tart. She always had something fresh cooked, whether that be french toast, pancakes, or something yummy like these little donuts. I used to look so forward to special days like these were breakfast was something sweet and delicious. We always ate only healthy food for dinner (chicken, chicken, and more chicken!) so treats like these were a welcomed addition. I love sharing sweet memories and traditions like these with my kids. What are some of your favorite memories from when you were growing up?
You can cover your donuts in your choice of toppings, but our favorites are either powdered sugar (like my little HERO John Matthew prefers)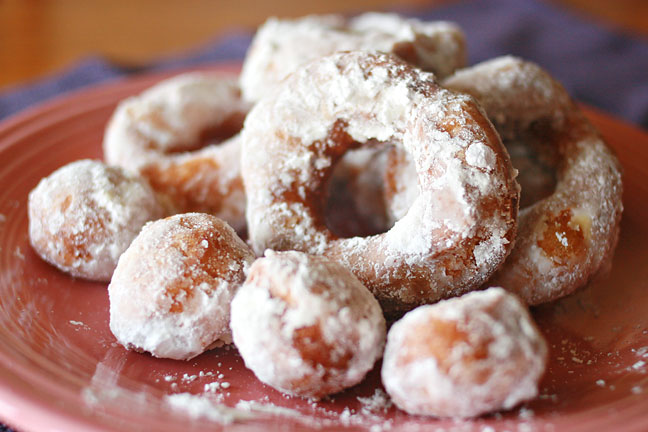 Or in a mixture of cinnamon and sugar like my sweet Adee prefers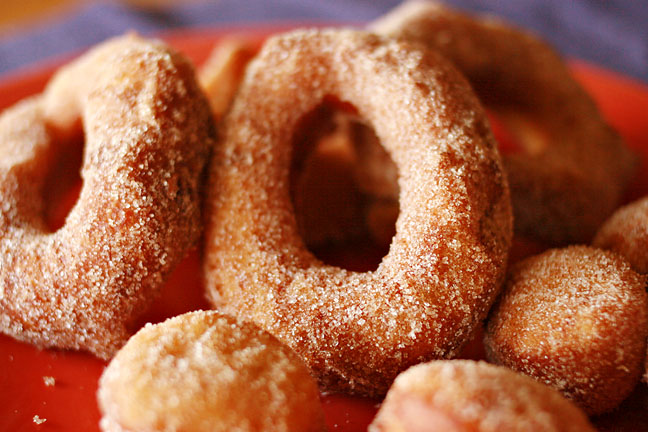 Me? I like a little of both! Oh geez, who am I kidding? I like a lot of both!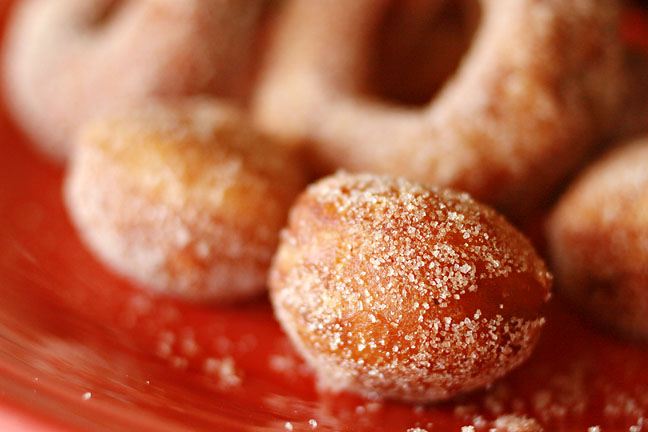 Easy Homemade Donuts
1 can refrigerated canned biscuits
vegetable oil, for frying
cinnamon sugar mixture or powdered sugar, for coating the donuts
Preheat oil in a large saucepan over medium-high heat. Meanwhile, cut donut holes out of the center of the biscuits using a small biscuit cutter. Drop the "donuts" and "donut holes" in the oil, frying in batches, turning once during cooking to make sure that both sides cook evenly. Remove to a paper towel lined plate, and allow to dry out for about 30 seconds before dipping in the sugar of your choice (either the cinnamon sugar mixture or the powdered sugar). Serve hot for best taste.