Posted by Mandy on July 19th, 2011. Filed under:
Appetizers
,
Dips
,
Uncategorized
.
It's been one of those no-good days again…the kind I seem to be having far too many of lately. I guess that means that I need to make something chocolate to counteract the blues, huh? That always helps. Or at least that's what I tell myself and that seems to help. Chocolate makes the world go round, in my opinion.

And so does this dip! OHMYGOODNESS it's like heaven on a cracker if you ask me! On the day that I made this dip, I was going through another one of those bad days. The kind where we spend all day long at a hospital with my son receiving numerous treatments/transfusions/whatever he needs that day. That day our favorite couple friends had texted me asking if we wanted to get together. My first thought was that I'd be at the hospital all day and not want to do anything that night. But when they said we didn't need to do anything fancy, we could just order a pizza and chat I was completely on board! I promised to make a dip if I had time and they brought the wine. WOOHOO! I also got done at the hospital in time to come home and whip up this dip. And let me just tell you…it's the simplest thing in the whole wide world to make. You literally just throw some ingredients in a food processor and push a button. And the taste will blow you out of the water it's so fine! We all had a fit over this dip, well…everyone except for my "I-don't-eat-tomatoes-and-refuse-to-even-taste-the-dip" hubby. I had a little too much of this dip that night and well, to be honest, a little too much wine too. But who's keeping score?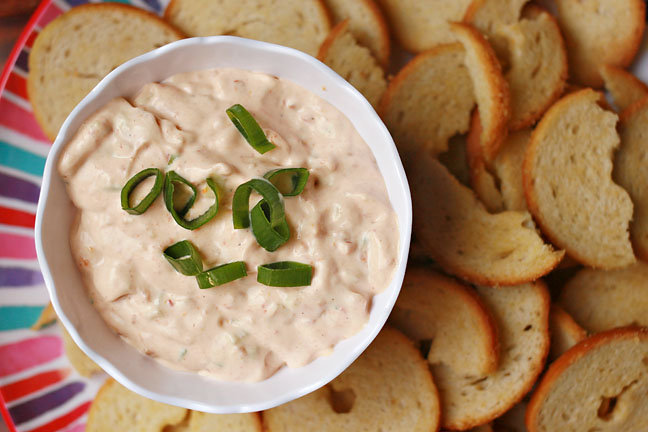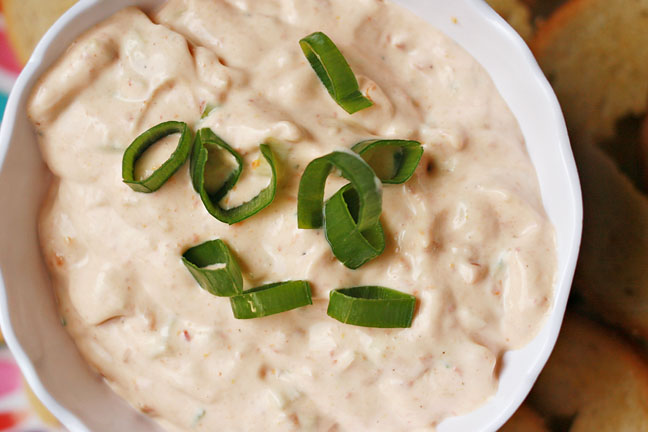 Sun Dried Tomato Dip
1/4 cup sun-dried tomatoes in oil, drained and chopped
1 (8 oz) package cream cheese, softened
1/2 cup sour cream
1/2 cup good mayonnaise
10 dashes Tabasco sauce
1 teaspoon kosher salt
3/4 teaspoon freshly ground black pepper
2 scallions, thinly sliced