Posted by Mandy on July 14th, 2011. Filed under:
Brownies
,
Chocolate
,
Cookies & Bars
,
Desserts
,
Kids Can Help
,
Muffins
,
Snacks
,
Southern Classics
.
Those of you that live in the South have no doubt heard of the Canton Flea Market. Well this massive gathering takes place in my hometown of the big ole city of Canton, Mississippi! Still not sure of where it is? Have you ever heard of these movies – "A Time To Kill", "My Dog Skip", "Oh Brother, Where Art Though"? Those were all filmed in our city. Actually I remember seeing the crews around town and watching filming of some of these movies. Pretty amazing for a small town, Southern girl!
Anywho, another thing our small town is famous for is the Canton Flea Market which I already mentioned. People come from all around to shop at this massive event that takes up all of our town square. When I was growing up, I went to a private school and a large part of our extra school funding came from selling items during this flea market. The flea market is twice a year on the second Thursday in May and October, so we'd get out of school on both Thursday and Friday during the week of the flea market to help sell items at our school's booths. We used to sell these brownie muffins at our food booths, and everyone always loved them! I have no idea who the original recipe came from, or how long they've been using it, or even if they are still sold at the school's booths or not. But I do know that they are pretty dang yummy so I felt ashamed not having shared the recipe with you all before now. In the instructions, there is no mention of using cupcake liners, although after tasting them when I cooked them I think next time I'll try using them. I think it would keep the edges from getting so crunchy while baking. But if crunchy is your thing, leave that step out and go all out for crunchiness!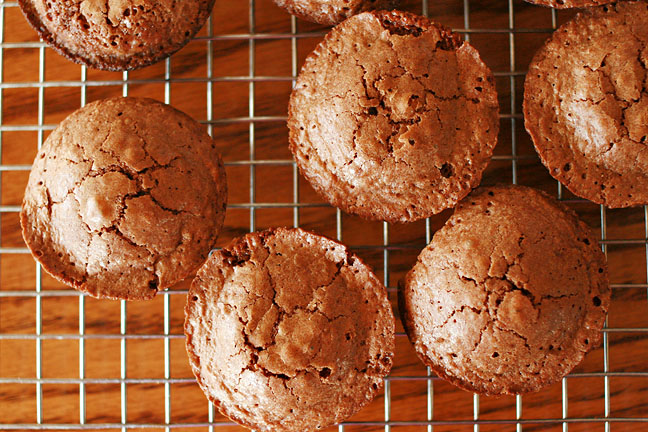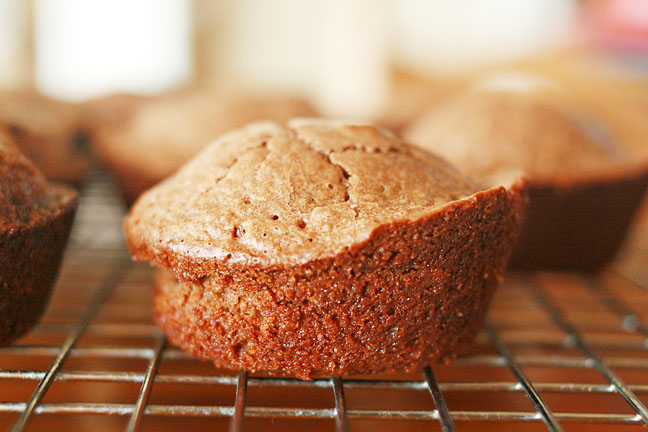 Flea Market Brownie Muffins
1 1/2 cups sugar
pinch of salt
1 cup plain flour (all-purpose)
1 teaspoon vanilla
4 squares semi-sweet baking chocolate
2 sticks butter
4 eggs
Preheat oven to 375 degrees F. Prepare a regular size muffin pan with non-stick spray (cupcake liners can also be used). In a large bowl, mix together the sugar, salt, and flour. In a small saucepan, melt together the chocolate and butter. Mix the dry ingredients mixture with the melted butter and chocolate mixture. Add the eggs and vanilla. Fill each muffin well slightly over half full of batter. Bake 15-20 minutes, or until done. Makes 15-20 muffins.