Posted by Mandy on June 15th, 2011. Filed under:
Appetizers
,
Condiments
,
Desserts
,
Dips
,
Fruit Desserts
,
Kids Can Help
,
Snacks
,
This & That
.
I know I already posted a fruit dip recipe, but this one got such rave reviews that I had to post it also. After all, one can never have too many creamy ways to fatten up delicious, healthy fruit, right?

So this recipe comes to you from my aunt, Margaret. Not Aunt Margaret, just Margaret. I come from a "good ole Southern" family that just happens to forget about the "good ole Southern" tradition of calling everyone by Aunt or Uncle so-and-so. We like it that way and it works so why change things? Anyway, so this is her recipe. Back in April my mom headed off to Georgia with two of her sisters to visit their other sister, Margaret. To say Margaret doesn't cook is quite the understatement. We tease Margaret about her well-known recipe for a bowl of cereal. HA! I don't really know why she doensn't cook because the few recipes that she has shared with me are out-of-this-world delicious (her lasagna is divine but I'll share that recipe another day)! And this yummy dip is no exception. This past weekend when I visited my mom she had some in her fridge so I just had to try it. I'm blown away by the simplicity of this recipe, yet how delicious it tastes! Don't just take my word for it, try it for yourself!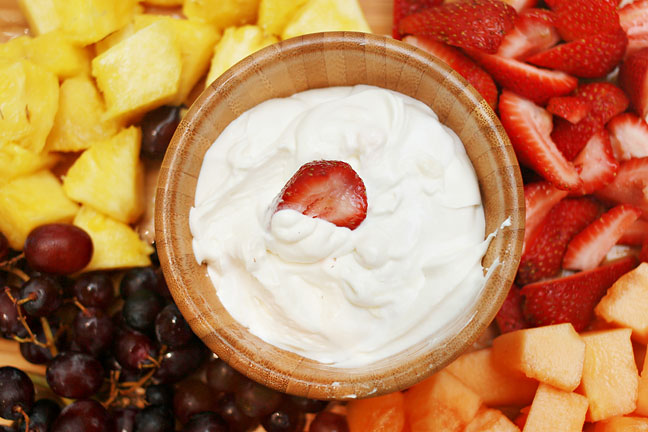 Looks delicious, right? Well it is!!!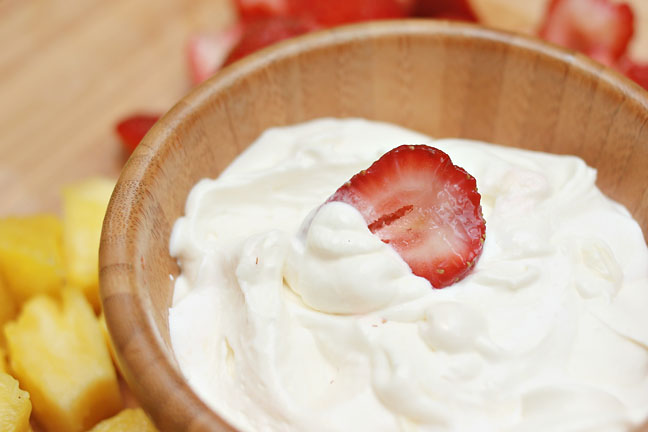 Margaret's Fruit Dip
1 (8 oz) package cream cheese, softened
1 (7 oz) jar marshmallow creme
1 teaspoon vanilla extract
Mix all ingredients together well. Chill until ready to serve; serve with fresh cut fruit.