Posted by Mandy on November 24th, 2010. Filed under:
Desserts
,
Holiday Favorites
,
Pies
,
Pies & Pastries
.
If you are looking for a great last-minute dessert for Thanksgiving, this is it! Super simple to make and you only need a few ingredients. The first time I mentioned something about this dessert to people that weren't from around here, they could not believe that "down here" we ate a pie made out of buttermilk. Just trust me on this! If you like custard or a similar pie, you'll love this one! I completely forgot to take photos of the recipe as I was preparing it, but at least you have a finished product photo. Just enough to make you want to make it!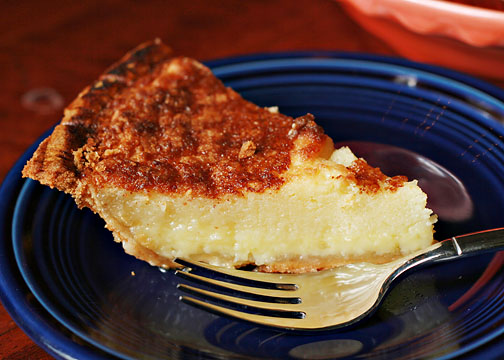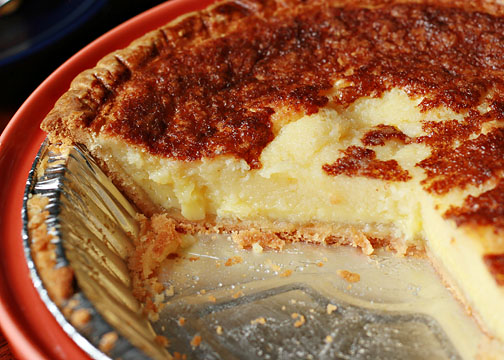 Southern Buttermilk Pie
4 eggs
1 stick butter, melted
3 tablespoons flour
2 cups sugar
1 cup buttermilk
1 teaspoon vanilla
1 unbaked pie shell
Mix all ingredients together well; pour into pie shell. Bake at 425 degrees for about 30 minutes or until set in the middle.