Posted by Mandy on November 5th, 2010. Filed under:
Holiday Favorites
,
Side Dishes
,
Southern Classics
,
Uncategorized
.
I have never had the honor of preparing the entire Thanksgiving meal myself (turkey, dressing, etc.) but I do have one particular honor every year in my family, and that is bringing the homemade macaroni and cheese.  I remember the first time I made it and my niece made a comment about how she didn't like it, and my feelings were hurt. My dad chimed in and said something along the lines of this, "You don't know what real macaroni and cheese is! You're used to the blue box kind, but THIS is real macaroni and cheese! This is the old Southern way!" That's when I realized that he was right. Many people nowadays (yes, that's a word, at least where I live) don't even know how to make macaroni and cheese unless it comes out of a box. Up north, from what I understand, they like to make it with sauce made of flour, butter, and cheddar but down South we like to make ours with eggs. In my dreams, heaven is filled with yummy good old Southern goodies like this and I get to eat as much as I want without ever gaining an ounce. Ahhhhh…. Anyway, back to reality. Make this for your family this Thanksgiving and it's a promise from me that most everyone (except little weirdo kids that don't know the good stuff) will love it!!!
Start with only a few things: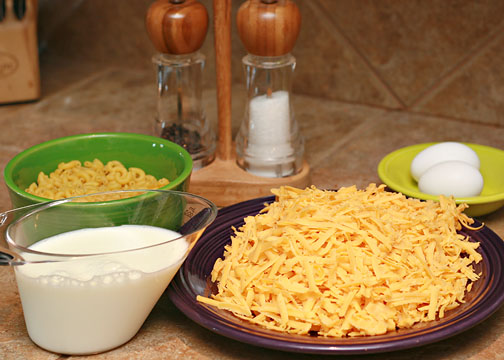 Boil a large pot of water to cook up your noodles, drain them after they are al dente ("to the bite"). You don't want them too done because they will continue to cook some in the oven.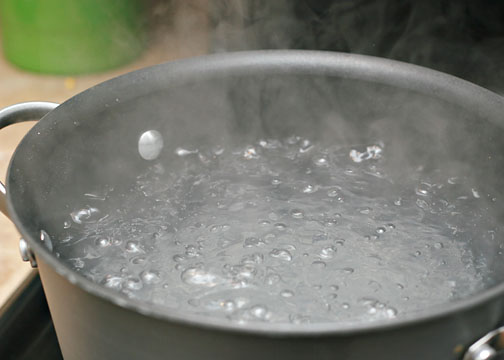 In a baking dish, layer 1/3 of your macaroni noodles, followed by 1/3 of your cheese; repeat. Finish with the last 1/3 of the noodles. Mix together your milk, salt, pepper, and eggs.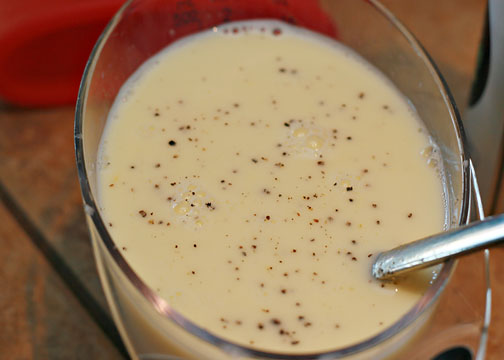 Pour over the macaroni and cheese mixture in the dish. It will look soupy at this point, and that's okay.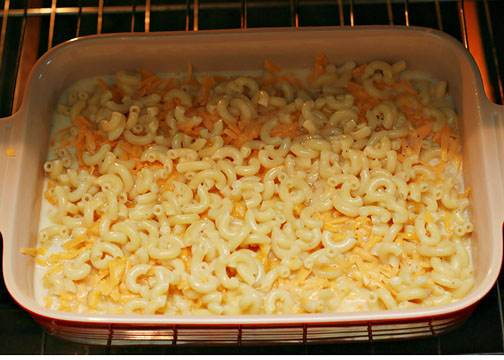 Bake for a while, until hot and bubbly and the macaroni noodles on the top layer start to get a little crunchy looking.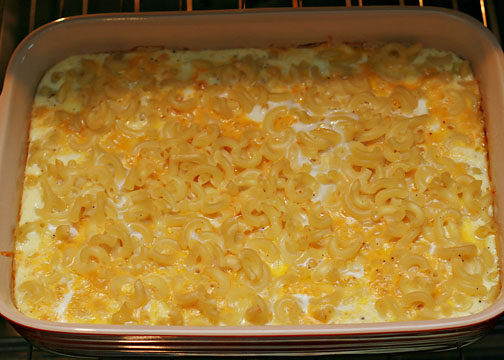 Top with the remaining 1/3 cheese, and bake for a few minutes longer until the cheese is all melty and gooey. Yum!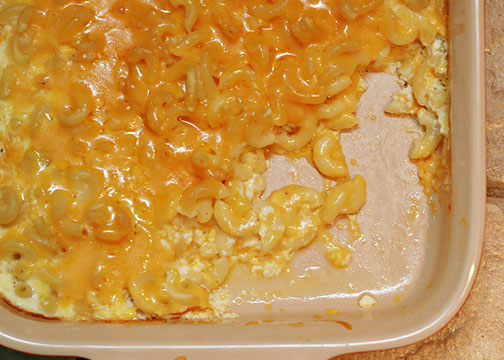 Most people eat this as a side dish…myself, I could just sit down with a big huge bowl of this and eat ONLY this. Not much is better!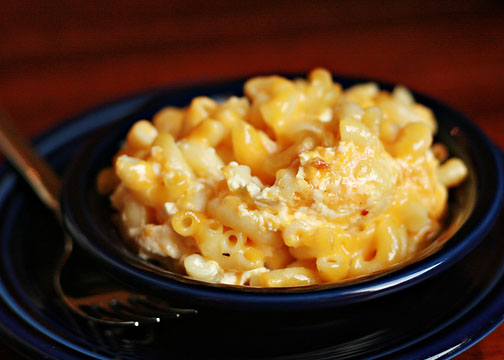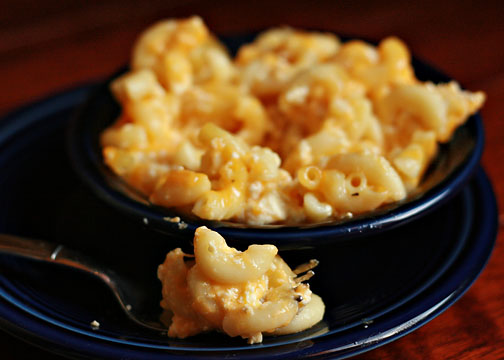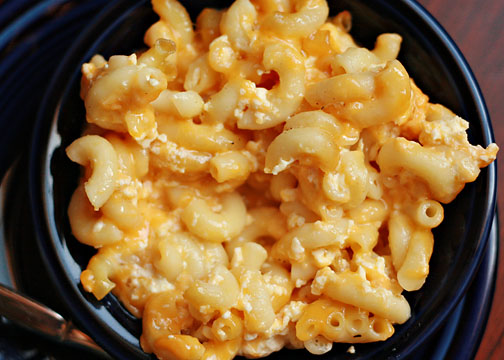 Southern Homemade Macaroni & Cheese
4 cups grated Cheddar cheese (sharp, medium, mild…you choose!)
10 ounces dry macaroni noodles
1/2 teaspoon salt
1/4 teaspoon black pepper
1 1/2 cups milk
2 large eggs
Cook macaroni noodles in boiling water until al dente. In a baking dish sprayed with nonstick spray, layer 1/3 of your drained macaroni noodles. Top with 1/3 of your cheese; repeat. Layer the remaining 1/3 cup noodles. In a separate small bowl, mix together the milk, eggs, salt, and pepper. Pour over the noodles and macaroni in the baking dish. Bake at 350 degrees until the mixture is bubbly and the noodles on top start to look crunchy. Remove from the oven and top with the remaining 1/3 cheese. Bake until the cheese is melted and the dish is bubbly, about 5 minutes. Serve hot.