Posted by Mandy on May 24th, 2012. Filed under:
Mexican
,
Quick & Easy Weeknight Meals
,
Rice
,
Side Dishes
.
It's been a whopping 20 days but I am finally getting around to posting the recipe for the rice to go along with the Almost Famous Corn Salsa (http://www.thesupermomchef.com/?p=1331). You don't want to miss out on this stuff either! This corn salsa and the cilantro lime rice are two of the components to go along with my copycat burrito I'll be posting soon. Stay tuned for that one! In the meantime, make some of this to serve alongside of that salsa. You won't be sorry!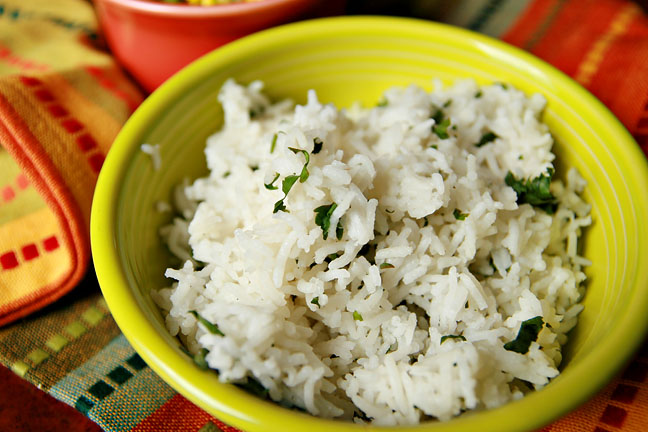 Cilantro Lime Rice
1 cup Basmati rice*, prepared as you prefer
1-2 limes, juiced
salt, to taste
3 tablespoons chopped fresh Cilantro
1 tablespoon butter
Mix all ingredients together until cilantro and lime juice is equally distributed throughout rice. Serve warm with burrito fixings, as prefered.
*Note: You can use regular white rice for this recipe, but to me the Basmati rice seems to taste better in this recipe. I cook my rice in my rice cooker for the best texture.