Posted by Mandy on January 21st, 2012. Filed under:
Chocolate
,
Cookies & Bars
,
Desserts
,
Snacks
.
You didn't honestly think I could go an entire week without posting a recipe for something sweet, did you? Good, because if you did you don't know me at all.

My middle child's birthday was last week and she decided to be particularly difficult in deciding what she wanted to take to her class for a snack on her special day. Cupcakes? No way, Mom! Sugar cookies decorated with pretty little frosting and sprinkles? No way Mom! Of course she chose chocolate chip cookies instead, which I had no ingredients on hand to make nor did I have the time to let the butter come to room temperature. So what's a woman to do when this happens? Make cake mix cookeis of course! Quick, delicious, and I had everything on hand. The little one got her cookies and mommy kept her sanity – everyone wins!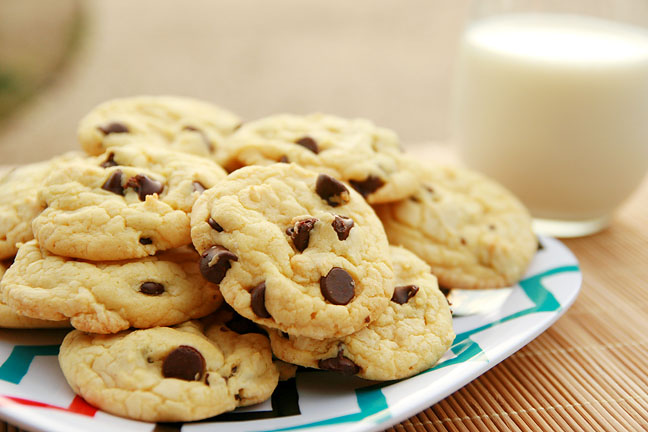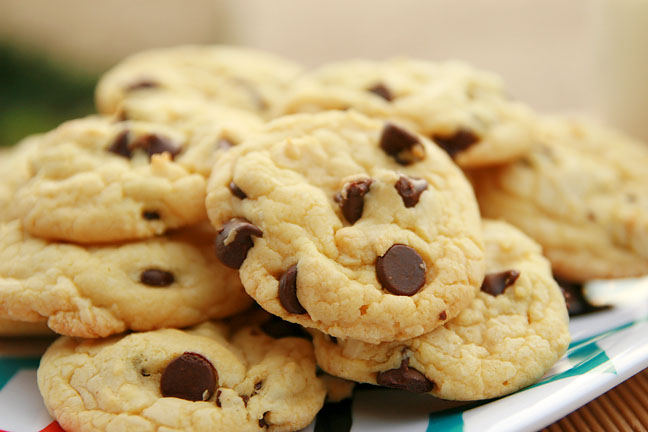 Chocolate Chip Cake Mix Cookies
1 box yellow cake mix
1/2 cup vegetable oil
2 eggs
1 1/2 cups semi-sweet chocolate chips
Preheat oven to 350 degrees F. In a mixer bowl fitted with the paddle attachment, combine cake mix, eggs, and oil. Mix on medium until completely combined. Remove bowl from mixer stand and stir chocolate chips in by hand. Scoop cookie dough according to the size you prefer onto a parchment paper lined baking sheet. Bake until slightly golden, being careful not to overcook (the amount of time you need to cook them will depend on your oven and the size of the cookie dough balls).