Posted by Mandy on December 19th, 2011. Filed under:
Birthday Party Ideas
,
Candies
,
Cheesecakes
,
Chocolate
,
Christmas
,
Desserts
,
Gifts from the Kitchen
,
Holiday Favorites
.
You remember the Oreo Truffles that I posted last year, right? If not, here's the recipe again http://www.thesupermomchef.com/?p=405. Don't even think about not making them because you will immediately fall head over heals in love with them. So, I was thinking what else I could mix up with some cream cheese, roll into a ball, and call them truffles. That's when I thought about Nutter Butters! Peanut butter and chocolate is, after all, my absolutele favorite candy combination so why not, right? Give these a try if you like the Oreo ones from last year. Oh, and save yourself the dishes and do two batches at once. Trust me, you are gonna need them. I only made one batch the other day and mine were gone within two days.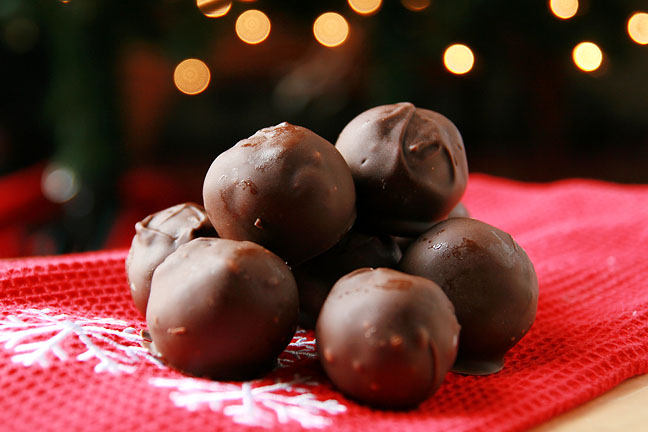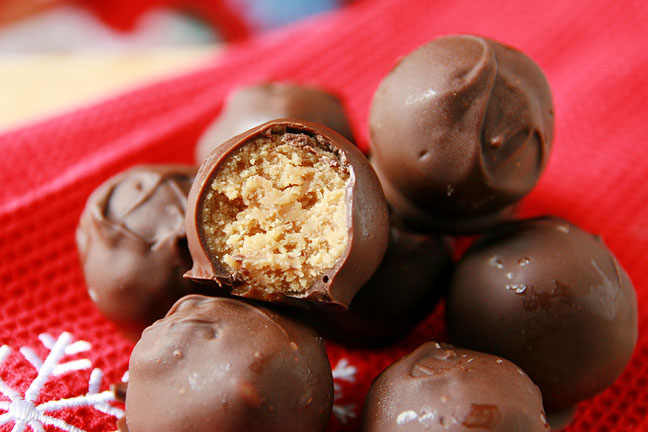 Nutter Butter Balls
1 (1 lb) package Nutter Butter cookies
1 (8 oz) package cream cheese, softened
1 (16 oz) package chocolate almond bark coating
Prepare a sheet pan by lining it with waxed paper. Crumble cookies into fine crumbs using a food processor. Using a stand mixer fitted with the paddle attachment, mix together cream cheese and cookie crumbs until completely combined. Roll into 1″ balls. Refrigerate for 30 minutes, or until firm. Melt chocolate according to package directions. Dip each ball into the chocolate and place on the waxed paper. Return to refrigerator until set. Place balls into a tightly sealed container and store in refrigerator until serving time.